How to view historic permits
---
The standard datasets in GeoResGlobe allow you to view exploration and production permits in their current mapped location. In some circumstance you may wish to view the shape or position of one or more permit at a previous point in time, and this can be done with the Permits Over Time tool.
The Permits Over Time tool can be accessed by two methods:
Permit timeline search (shows a single permit)
Zooming to area of interest (shows all permits in the map extent)
Permit timeline search
---
Click Search → Permit Timeline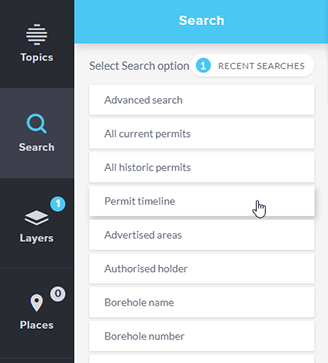 Enter a search term (e.g. ML 1009)
Hit enter, or click the magnifying glass
Click on a result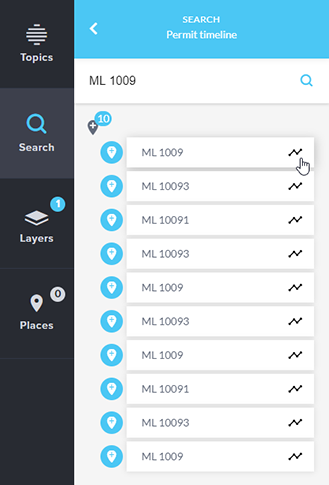 The map will zoom to your permit and the Permits Over Time tool opens. This shows a timeline, a filter option and data disclaimer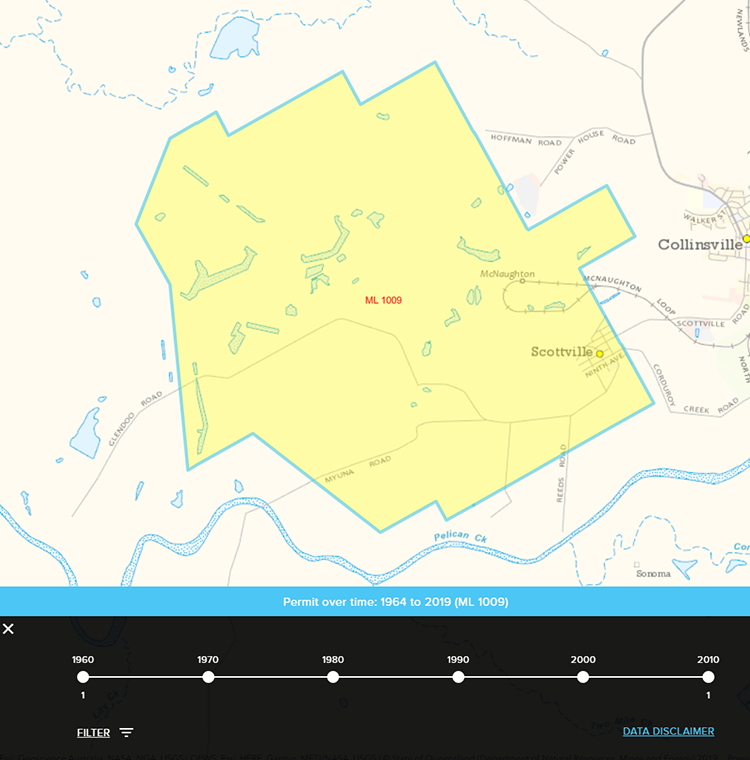 Zoom to an area of interest
---
Using the navigation tools, zoom to your area of interest.
You may wish to add the current permit layer you are interested in to give a reference point (eg. ML Permit Granted, or EPC Granted).
Note the Permits Over Time tool at the bottom right of screen. Activation of the tool is scale-dependent, so if it is greyed out, zoom in until it becomes active.
Once it is active, click on the tool to open the timeline.
The timeline then opens. Select your feature type from the drop list. ML in this example.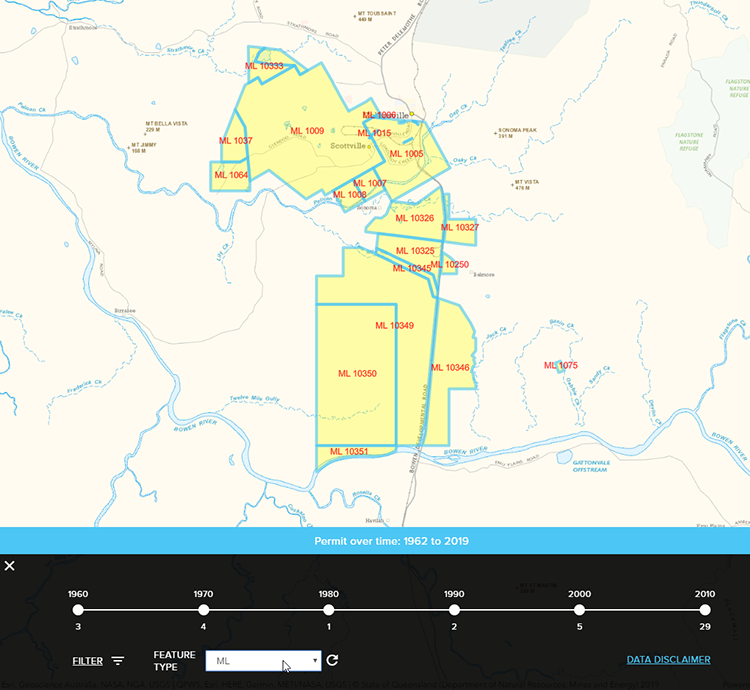 Additional notes
---
Changing the map extent may require a refresh of the tool. If so, the Refresh button will turn red like so:

At year view and higher, you can use the filter function to search between specific dates. Enter your dates and click Filter


Use the Back button at top left to return to the previous view
At the permit level, use the navigation buttons at bottom right to scroll through records sequentially.
Blue permit boundary indicates permit boundary at last node visible in the timeline.
Red boundary indicates a change in boundary.
Note the limitations to the data by reading the data disclaimer